Doctor Zhao Hanqing
20 October 0001

❤ 0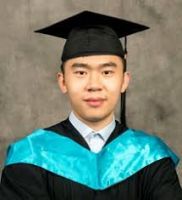 Doctor Zhao has got his education from several institutes and universities including School Of Computer Science, College of Computing, Georgia Institute of Technology, Atlanta GA. 
Doctor Zhao Hanqing has research interests in these areas:
System Security
Operating system
Defensive research
Offensive research
In the past he had been a member of bloop CTF team, and Tea deliverers CTF team. He also had been the Senior Security Researcher of Chaitin Security Research Lab. Currently, he is doing an academic job at Georgia Technology of Institutes.
His awards are:
China Cyber Security Scholarship
Second place and Hall of fame w/i lei sun
Rooting Huawei Smartphone
First hall of fame w/ kung yang
His contributions include  reported bugs and these are:
Safari/Webkit Sand escape
Macos local privilege escalation
Remote code execution of Cisco router
Contributions and presentations:
The Great Escape od ESXI : Breaking out of a Sandboxed Virtual Machine
Breaking turtles all the way down: An exploitation chain to break out of VMware ESXI